Ash Mews, London (UK)
The external corridor of the contemporary East End Mews, is where the home threshold starts.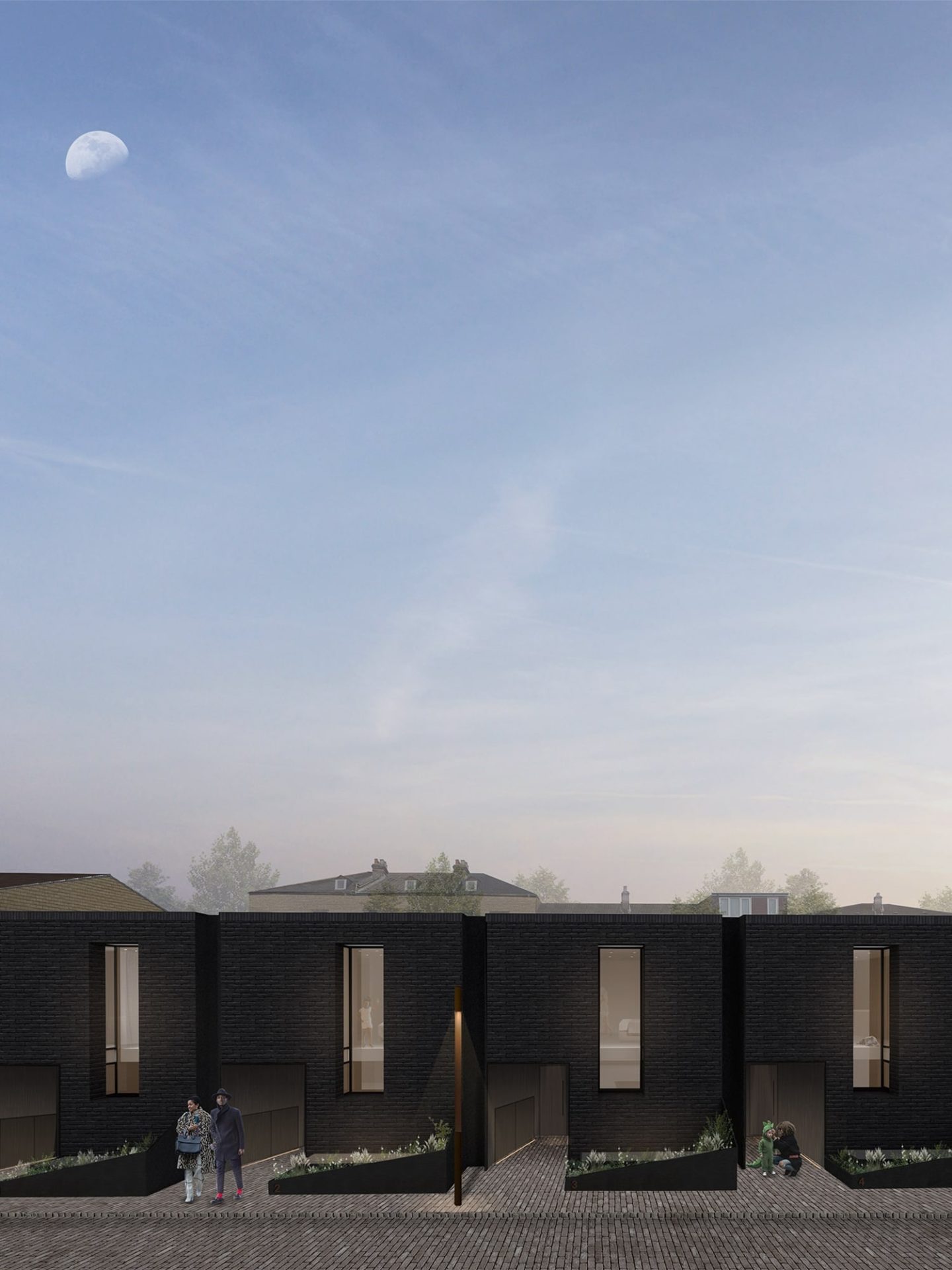 Introduction
The evolution of East London and its voids within the urban environment bring constraints and more importantly, opportunities. Quality design and infrastructure can be implemented to enhance and celebrate gaps and restrictive places.   Ash Mews is a proposed residential development that gives equal weighting to both the quality of the individual dwellings and the overall urban context being created.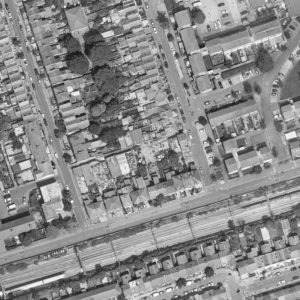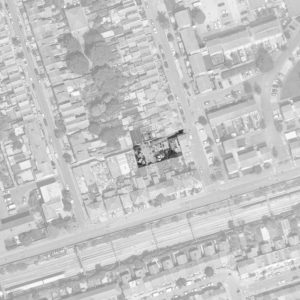 Approach
The scheme's ambition of working to create a unified backland mews required land assembly, with multiple landowners needed to work together to deliver a cohesive scheme which connects with the existing road. The brownfield site is dynamic with various structures and open spaces within it, surrounded by victorian terraced houses.  The intention of redefining 'East End Mews' meant creating bold, engaging, and contemporary massings. The vision of entering the mews was to create a boutique destination for urban family living. From the bespoke nature of the design of the street finish to the infrastructure of designing the lamppost system.  When designing the units there was a desire to frame the views of the street from the interior spaces.  There was also an aim to create as generous as possible layouts in terms of the bedroom and living settings, bringing the essences of the boutique nature into the homes.  The strategy for understanding the constraints of the neighbouring properties was developed in detail, with daylight and overlooking studies taken into account,  making sure the neighbours' spaces are not compromised.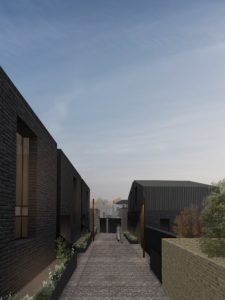 Detail
The development holds 7 houses 5 x 3 Bedrooms and 2 x 2 bedrooms with all units comprising living and work spaces.  Each dwelling was thought out to maximise layout and volume while having the opportunity to frame views of the private terraces and courtyards. Careful consideration was also given to the views of the mews from inside the houses as well as the view into the houses from the mews to maintain privacy and to celebrate the design. To create dwellings that did not compromise the neighbours light  or the quality of the area, the family homes within the design were developed into basement level to first floor.  To make sure that the basement level felt to the same standard as the upper floors, generous ceiling heights and amenity space was added.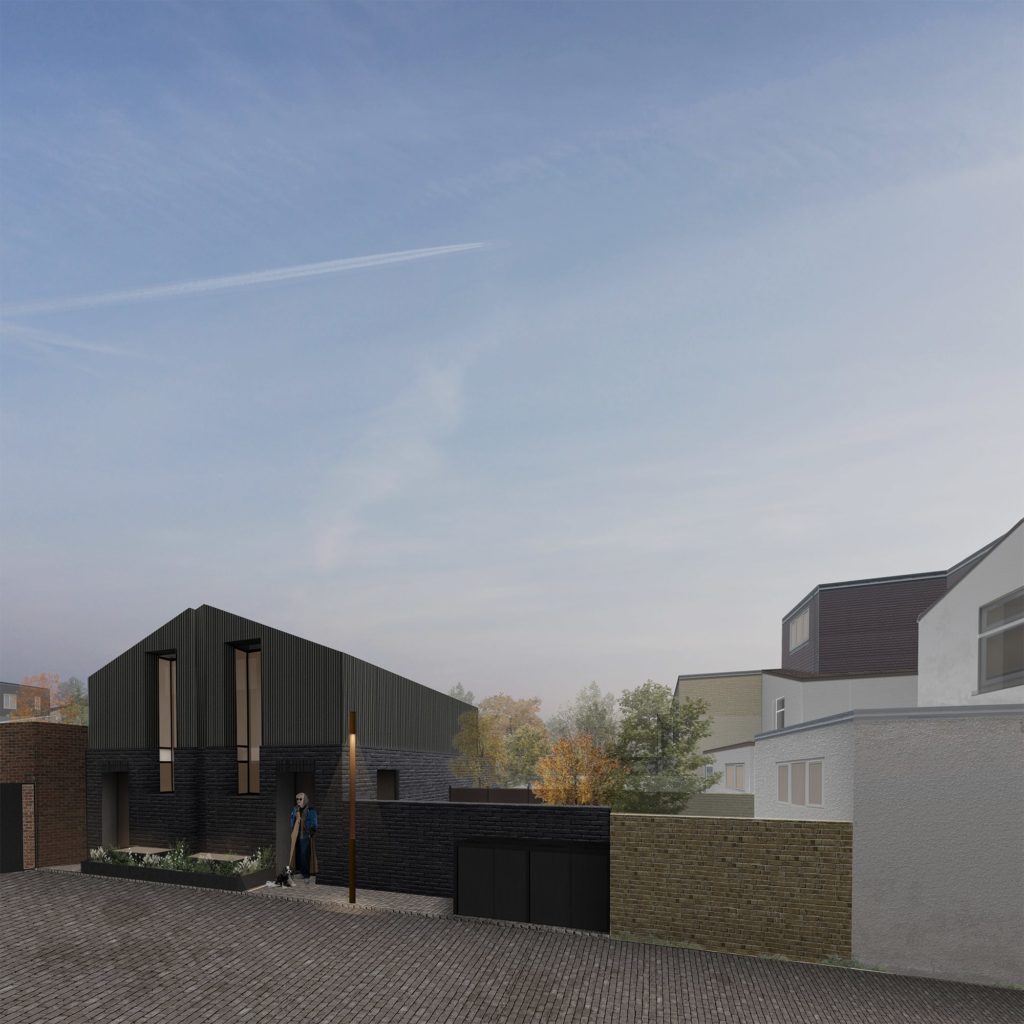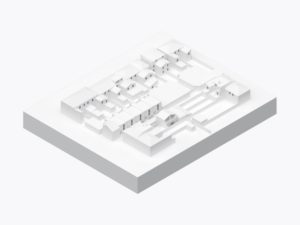 Credits
Architectural Design Team: Remi C.T Studio
Structural Engineer:
Environmental Engineer:
Signage & Typography:
Landscaping:
Contractor:
Building Control:
Location: Maryland, London (UK)
Joinery:
Photography: