Horace House, London (UK)
The style of the massing was to aid the stitching together of the two neighbouring structures.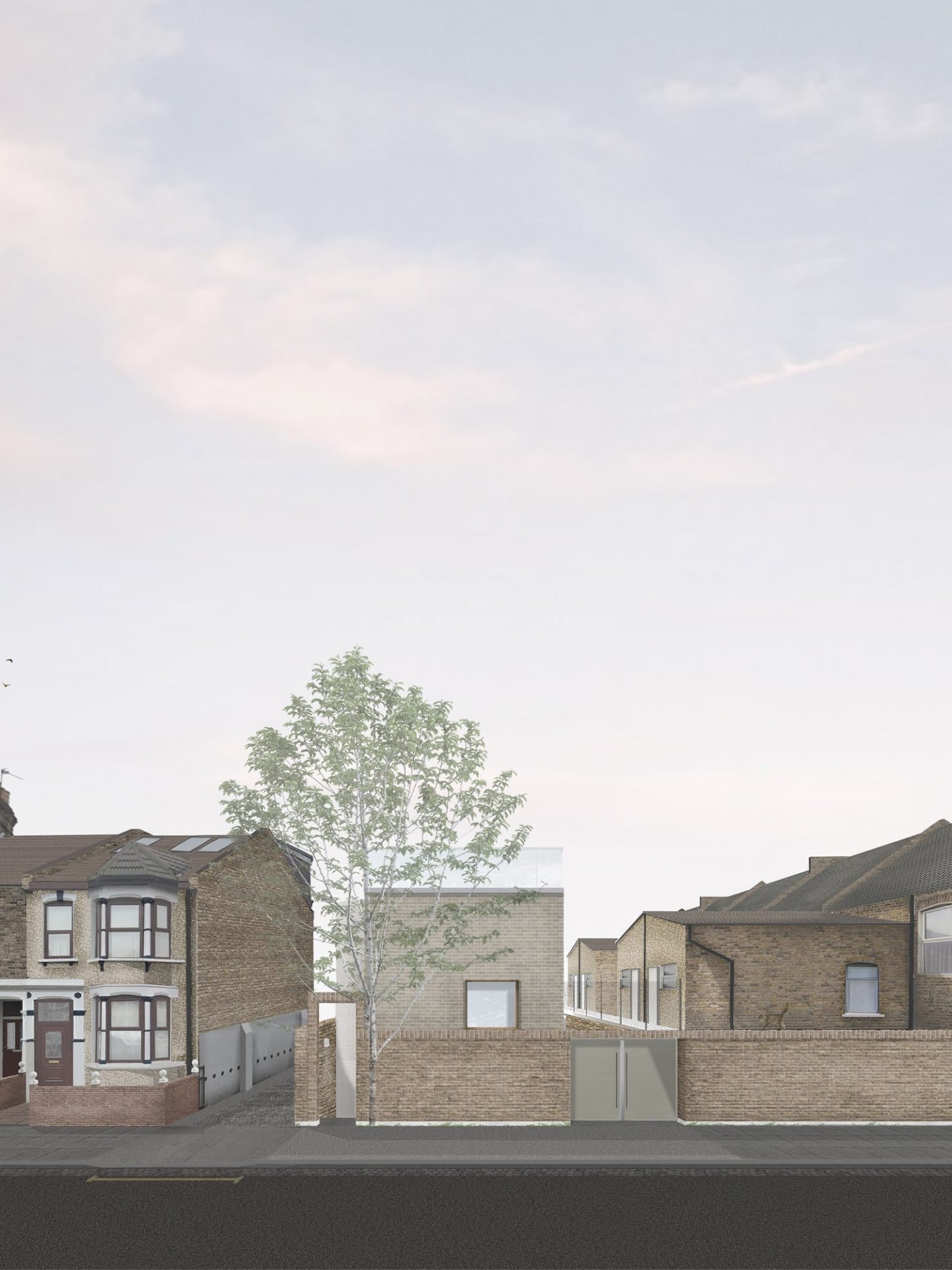 Introduction
To create a modern family detached home on a brownfield infill site within a staggered boundary. By taking a creative approach to light and material we have been able to present a facade which appears smaller than the actual mass of the building, inline with local requirements. The site is in an exceptional location for Crossrail Forest Gate station and Wanstead Flats park.  The dwellings brief had to reflect the future occupants having a modern family, with a variation of living workspaces and work spaces throughout the property.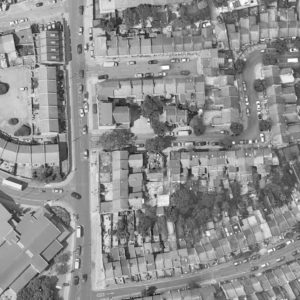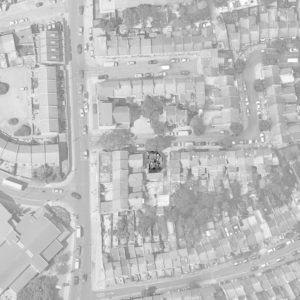 Approach
The style of the massing was to aid the stitching together of the two neighbouring structures, as such even though it is fully detached, extensive efforts have been made within the design to make it feel like a continuation of the existing context from both sides. This has been achieved successfully through focusing on having key features, such as boundary walls and window sills, align with the neighbours and so fit within, and enhance, the streetscape.  The development has a natural layout for the massing and alignment to the  level change.  The circular stairwell space created a feature moment while not taking away from maximising living room spaces.  The efficiency within the infill layout was prioritised while coinciding with the curation of views of feature living spaces.  The concept with the material pallet, was to create a softer lighter approach while matching the surrounding context.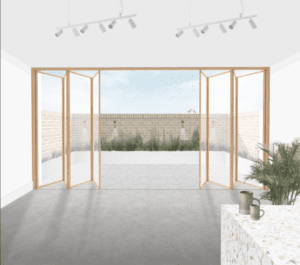 Details
This new build  proposal is aimed at creating a contemporary family house for 5 people with three bedrooms. The proposal incorporates a large studio/office space on the top floor and re-imagines the role of the home in a post-covid society.  The two key living spaces are orientated towards the amenity spaces within the ground and second floor and have glass sliding and clapping walls to connect interior and exterior.  There is a high consideration regarding privacy in the courtyard and terrace Studio which have curated boundaries to allow privacy and framed views.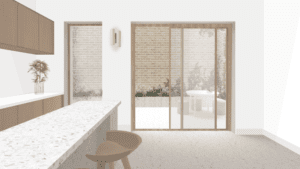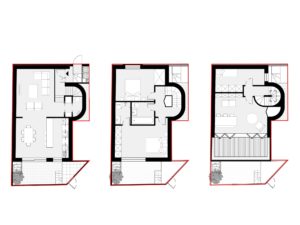 Credits
Architectural Design Team: Remi C.T Studio
Structural Engineer:
Daylight and Sunlight: Right of Light Surveyor Signage & Typography:
Landscaping:
Contractor:
Building Control:
Location: Forest Gate, London (UK)
Joinery:
Photography: