Lyndhurst Corner, London (UK)
The result of a micro mews moment, creating the scene on an urban and mass scale.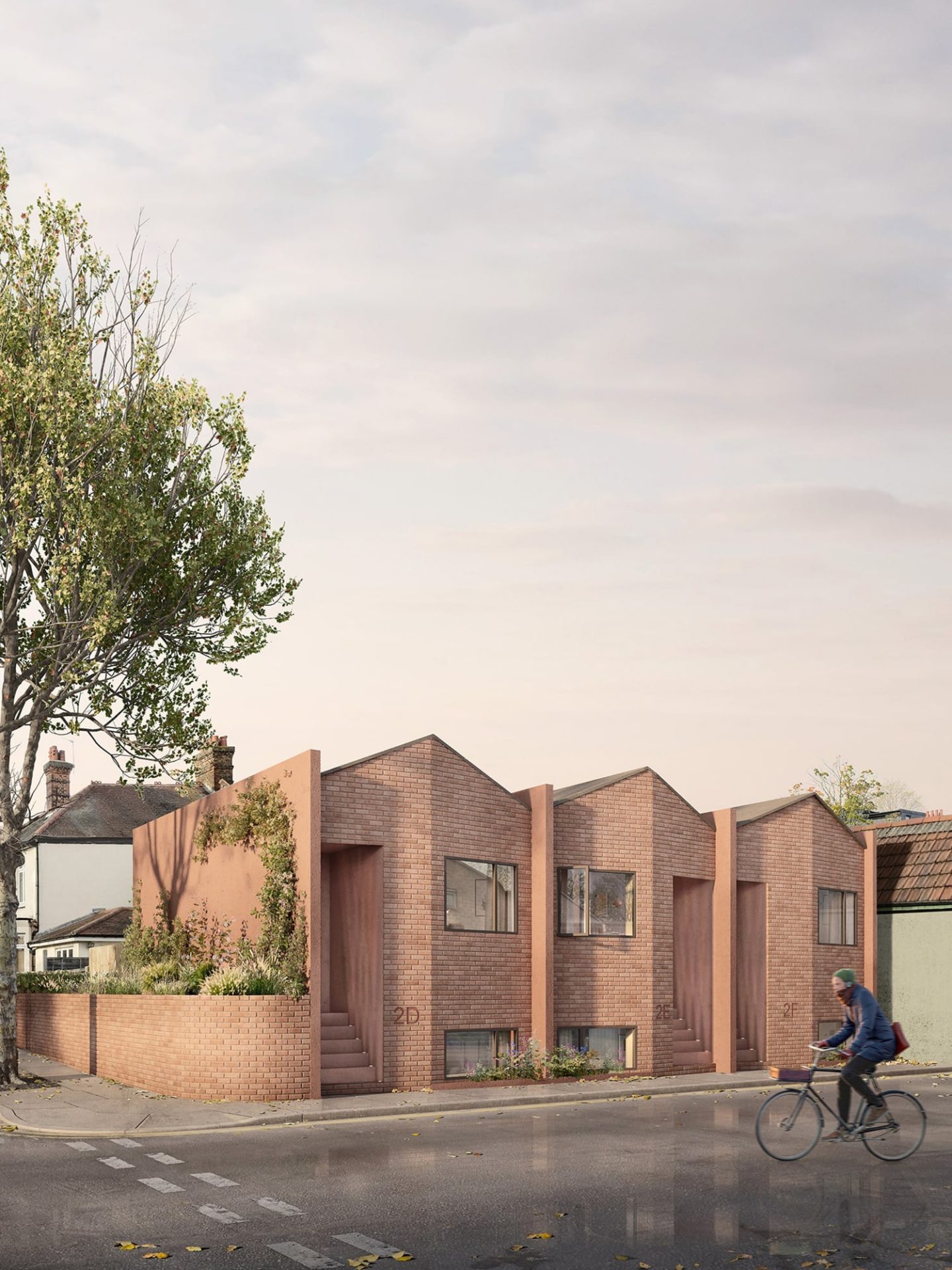 Introduction
Lyndhurst Drive is an unused plot of land that is situated on the corner of Leigh Road and James Lane in the Borough of Waltham Forest. The project is the result of a joint venture between REMI.C.T Studio and Kit London.  This proposal seeks to negotiate with the landscape of the site to create a contemporary yet contextual series of mews style dwellings that blends in with its surroundings.  
The proposal comprises 3 two bedroom houses with terrace spaces and courtyards. Each house has been designed to be contemporary and spacious to support future families within Leyton.
Approach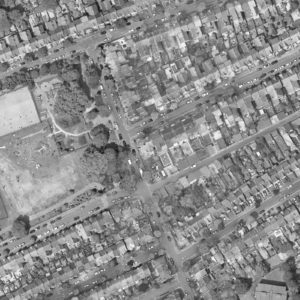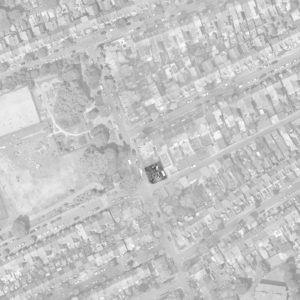 The approach to create a neat row of dwellings have aligned with the structure down James lane and the creation of a public path was extruded from the land.  The architectural fins allow for a clear identity for each dwelling and there is half step down of the structures to allow for a subservient feel but also higher quality of natural light then a full basement dig.  The creation of the terrance spaces allow the dwellings to make the most of the Abbotts park neighbouring the site.
Detail
The envelopes have been maximised by using every moment of space as an example the roof scape do not have ceiling caps to allow for the usage of volume on the upper floor and the moment of skylights driving light through the core of the homes.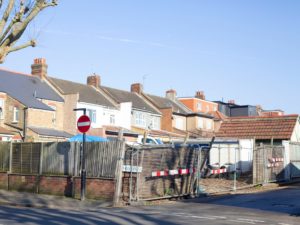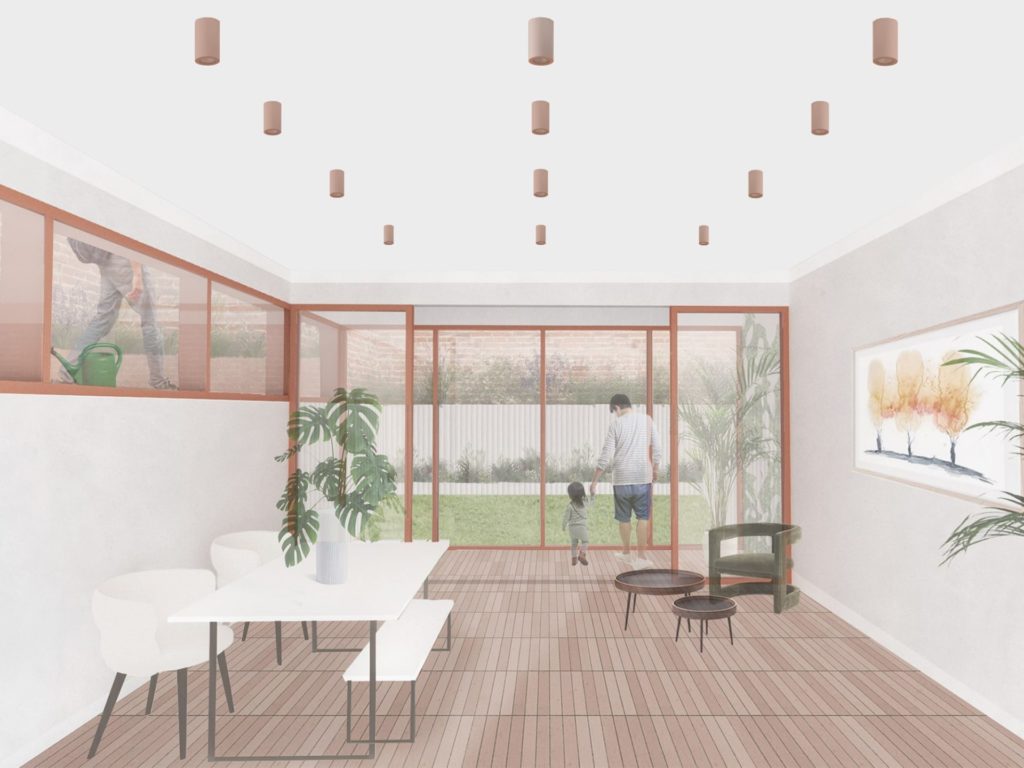 Credits
Architectural Design Team:
Structural Engineer: DNARDA AF
Arboricultural: Elite Ecology
Daylight and Sunlight: The Daylight Lab
Landscaping:
Contractor:
Building Control:
Location:
Joinery:
Photography: Bettina Adela Photography