Kingsley Split, London (UK)
Strategising the scheme into two stages, allowed for a detailed discussion on how to create strong individual  identities on the neighbouring plots that allowed us to celebrate their constraints.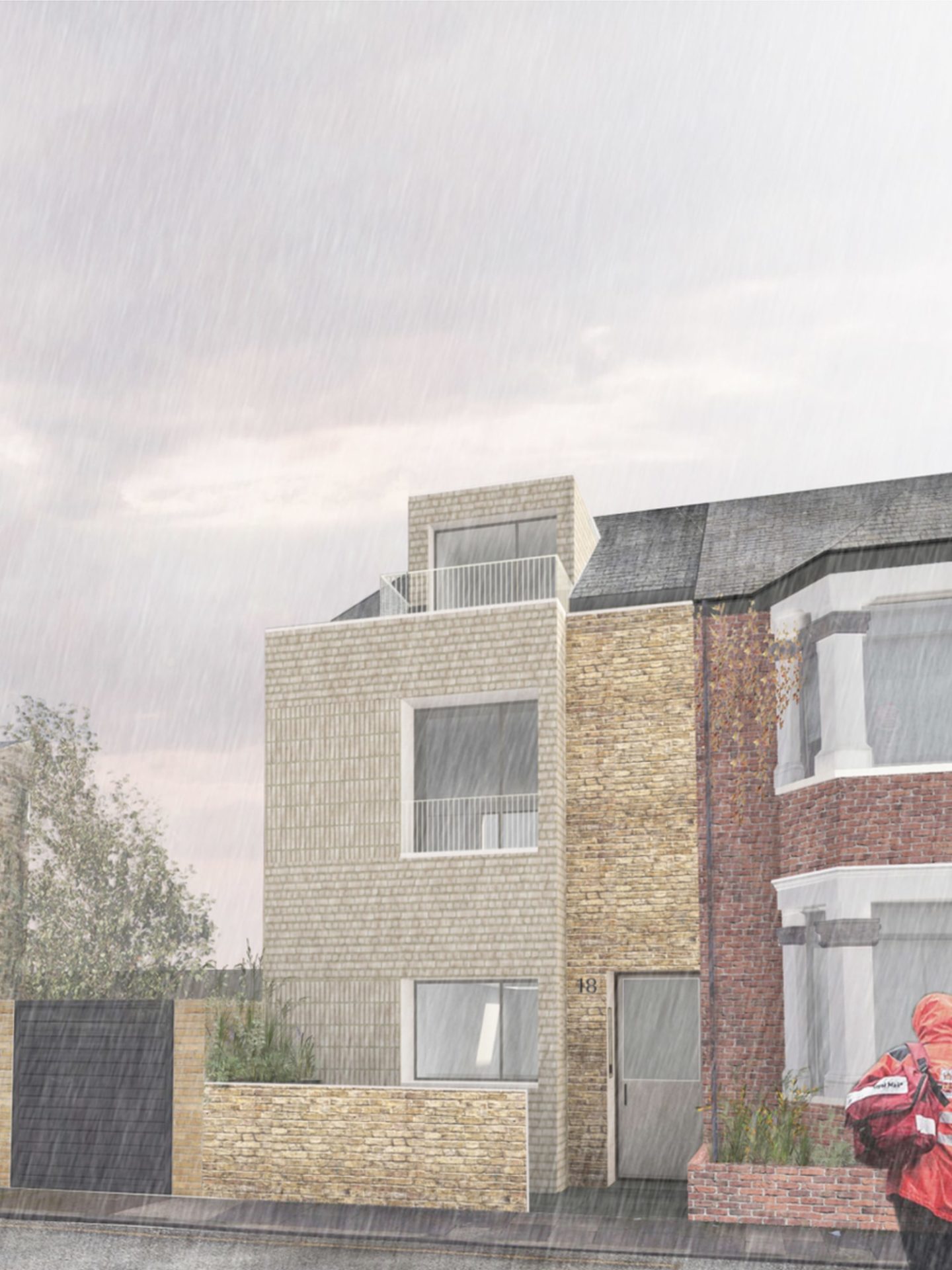 Introduction
The overall scheme sits within two phases, the first phase is taking an existing double fronted property splitting, refurbishing  and extending the two dwellings to create two four bedroom houses.  The extension to be to the rear and roof of the properties. roof. 
Phase two was to take an outline planning of the neighbouring site to the existing house and push the mass while creating a more sympathetic palette while unifying the designs accordingly.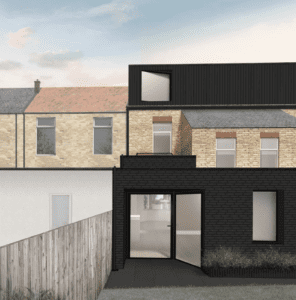 Approach
Phase one of the development was to create a rear extension that  folds up the facade creating an abundance of natural light, as well as quality living areas.  The roof extension was to maximise the opportunity of working between two dwellings while aesthetically connecting with the ground floor.  The front of the proposal key was to  refurbish and create unification with the overall street; the rear was the opportunity for the dwelling to have a more modern extrusion approach. 
Phase two, keeping the design modest while complementing the surrounding architecture is the aim of Kingsley House's proposal; keeping the appearance of materials and using minimal materials on the front façade help the design to be considerate of its surroundings. With the help of landscaping and vegetation, this proposal adds soft finishes to the streetscape and the rear view of the property.
The proposal holds a contemporary 3 bed/ 6 person house replacing the existing garage structure,  starting with a sunken folding front garden, a comfortable massing of interior space within the dwelling's envelope, and an extensive private rear amenity space.   With a new front facade it was fundamental for the family dwelling; offering a quality bookend property.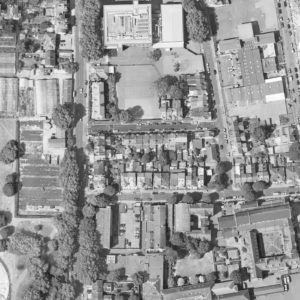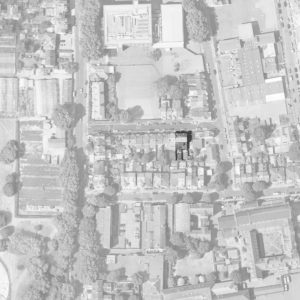 Credits
Architectural Design Team: Remi C.T. Studio
Structural Engineer:
Environmental Engineer:
Signage & Typography:
Landscaping:
Contractor:
Building Control:
Location: Forest Gate, London (UK)
Joinery:
Photography: